You can close your Invest account by clicking on the Manage icon or accessing the Manage section within your Invest account.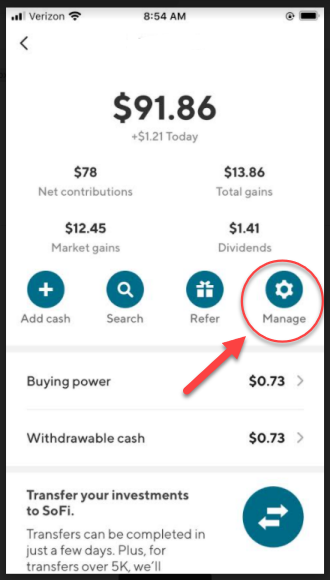 There will be an option at the bottom to "Close Account". Click on the arrow to choose this option and to continue in closing your account.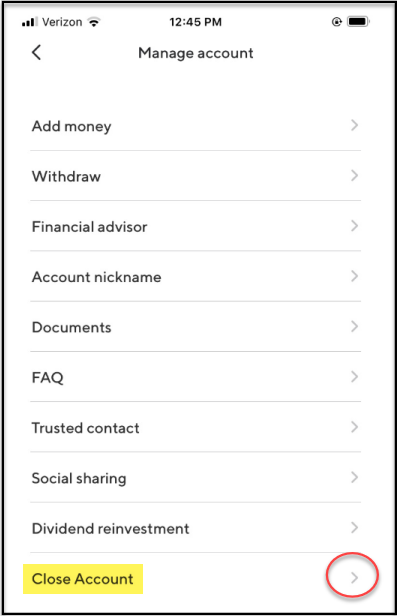 Please keep in mind that if there is still a balance in your account, it cannot be closed.
Before you are able to close your account you must:
Sell or transfer any holdings within the account

Withdraw all cash

Cancel any pending or recurring deposits

Cancel any recurring purchases

If you have a linked crypto account, it must also have a $0 balance
Related Articles
How do I close my Invest Account if there is a negative balance?