In compliance with the CDD rule from FinCEN, SoFi is required to collect a set of Customer Due Diligence (CDD) questions for our Banking, Invest, Credit Card, and Lending products. SoFi is required to collect the following information from our members:
- Citizenship (Country of Citizenship)
- Employment Status (additional options) & Source of Funds
- Occupation (specific categories)
- Income
1. If your SoFi profile is missing CDD required information, you will see the screen below and be prompted to enter this information the next time you log in on the web or mobile app before you can access your SoFi account.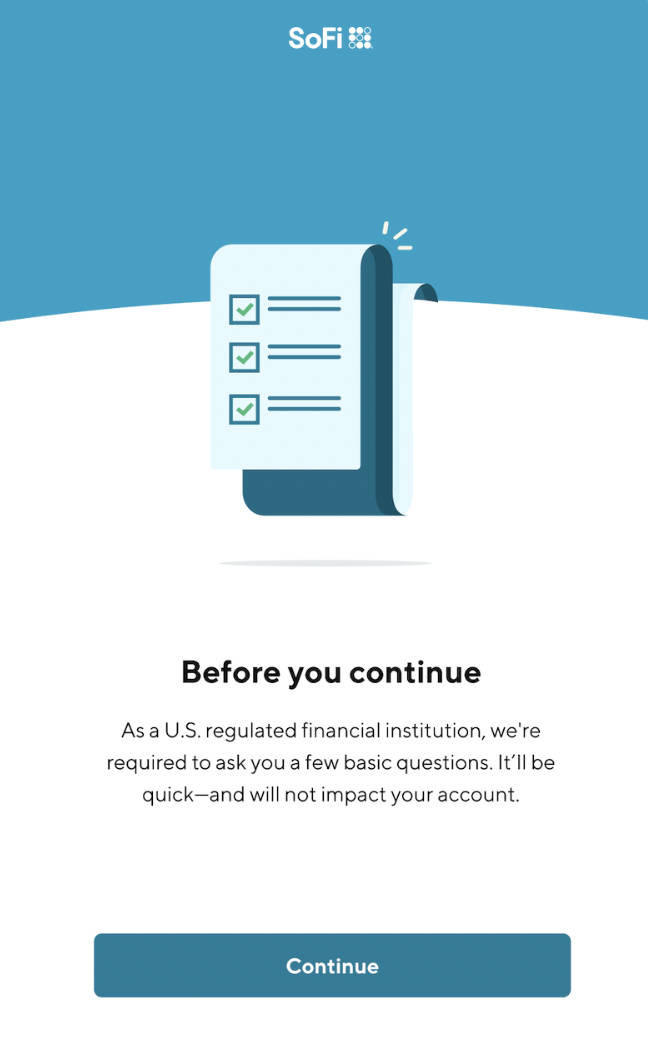 2. You should complete all the necessary fields and click Submit.

If you are unable to complete the necessary fields, you may click 'Remind Me Later' to temporarily skip this step. However, you may only skip this step one time.

3. Once the information has been submitted, you will see the following confirmation screen.