1. Sign in to your personal sofi.com account.
2. Click on "At Work" in the header. This brings you to the At Work Dashboard.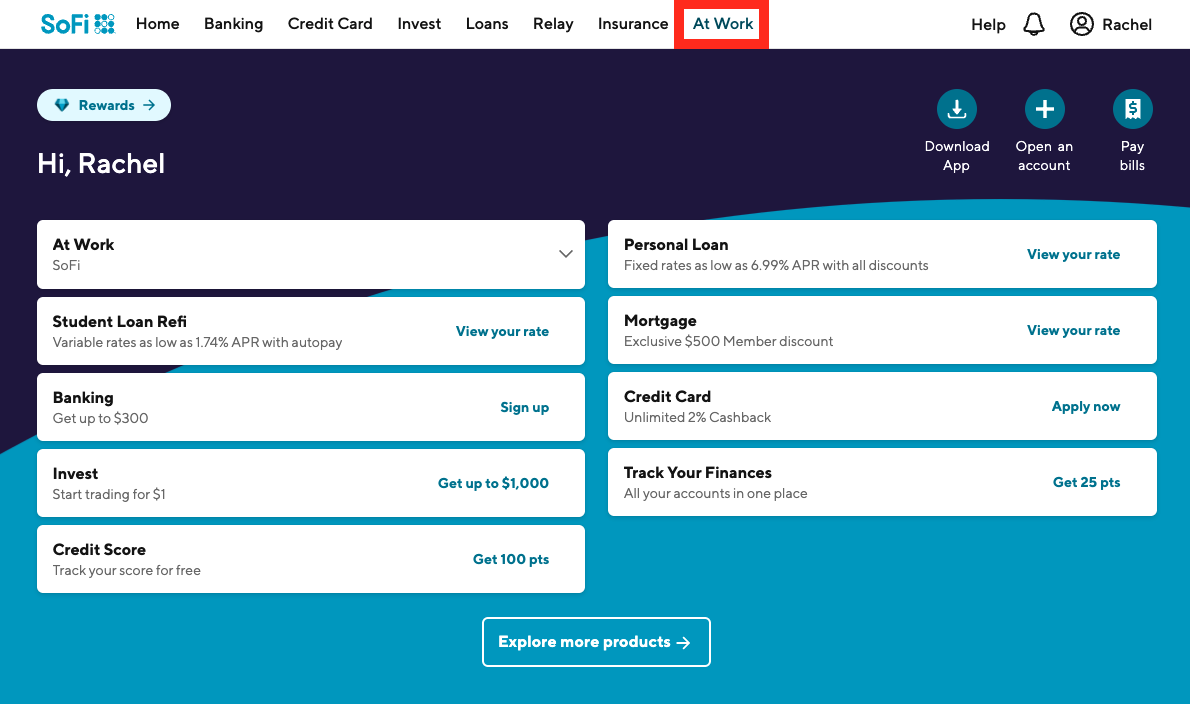 3. Under the "Your benefits" heading, you'll see "529 Payroll Contribution". Click on the amount already contributed, which is a link.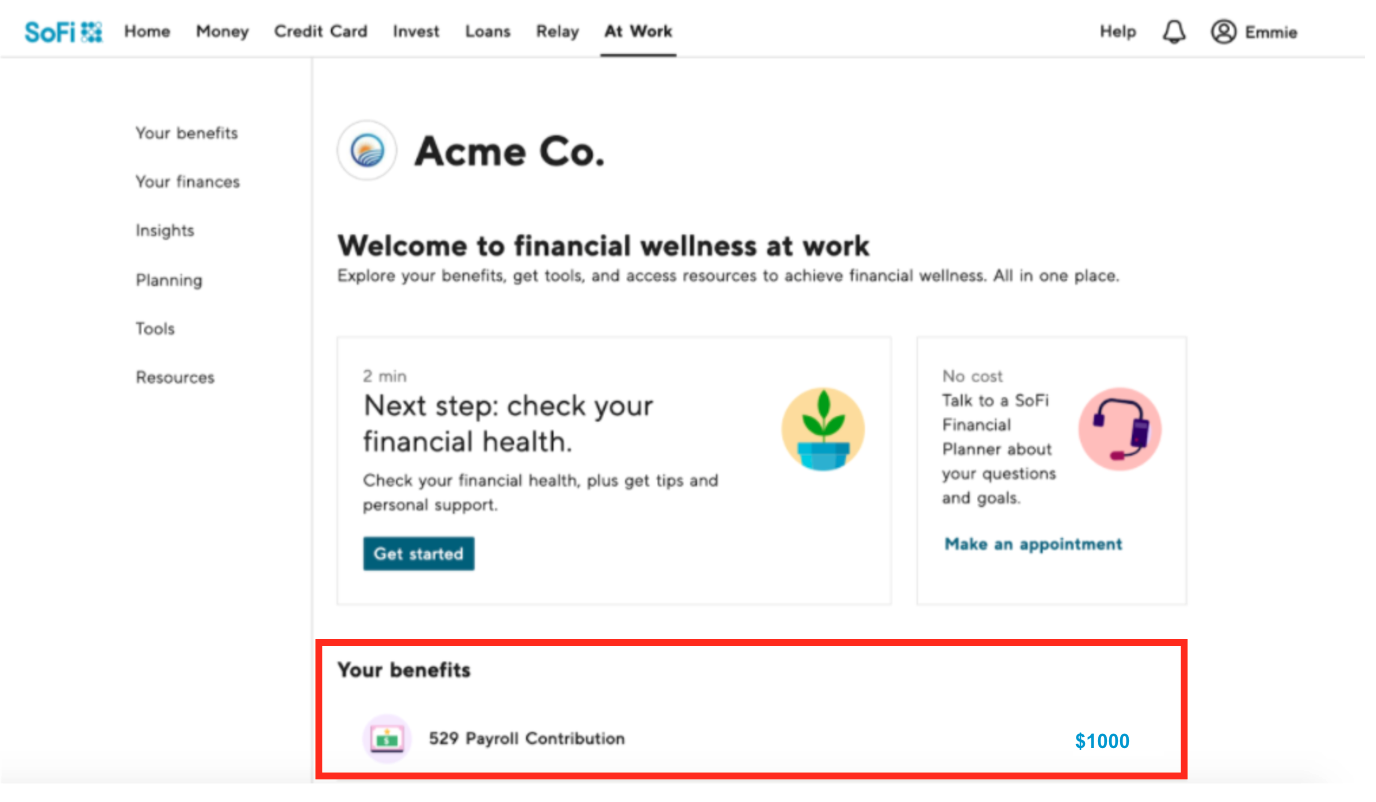 4. Once in the summary screen for the 529 contributions, click on "Add a new contribution". This will allow you to either add a contribution to an existing beneficiary or add a new beneficiary.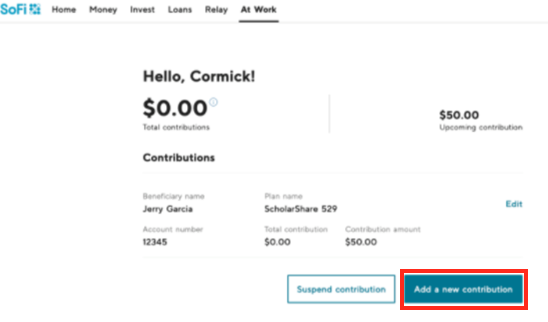 5. Click on the name of the existing beneficiary to add a new contribution OR click Add new beneficiary to add a new program recipient

IF ADDING A NEW CONTRIBUTION
Enter the new contribution amount and requested contribution start date. Then, click Next and continue the process
On the "Confirm college savings contribution(s)" screen, click "Finish contribution setup".
On the "Let's get your contact information" screen, click the "TCPA checkbox", then "Next".
On the "Let's make it official!" screen, enter your Date of Birth and click the "SoFi's banking partner" checkbox.
Congrats! You have successfully added a NEW Contribution!
IF ADDING A NEW BENEFICIARY
You will be re-directed to the enrollment process to add the new beneficiary.
Enter the new beneficiary's information.
Locate your 529 plan provider by searching by State or by Name.
Enter and confirm your 529 Plan account number.
Enter the dollar amount you wish to contribute each pay period and the date you wish to begin contributing.
Confirm or edit your enrollment information. You may also link additional 529 plans by clicking Add new contribution.
Enter your contact information.
Verify your identity

by entering your SSN and Date of Birth.
Congrats! You have successfully added a new beneficiary to your 529 Payroll Contribution Program!

Note!

contributions may take 1-2 pay cycles to begin.