1. Sign in to your SoFi account and click on the At Work link in the header.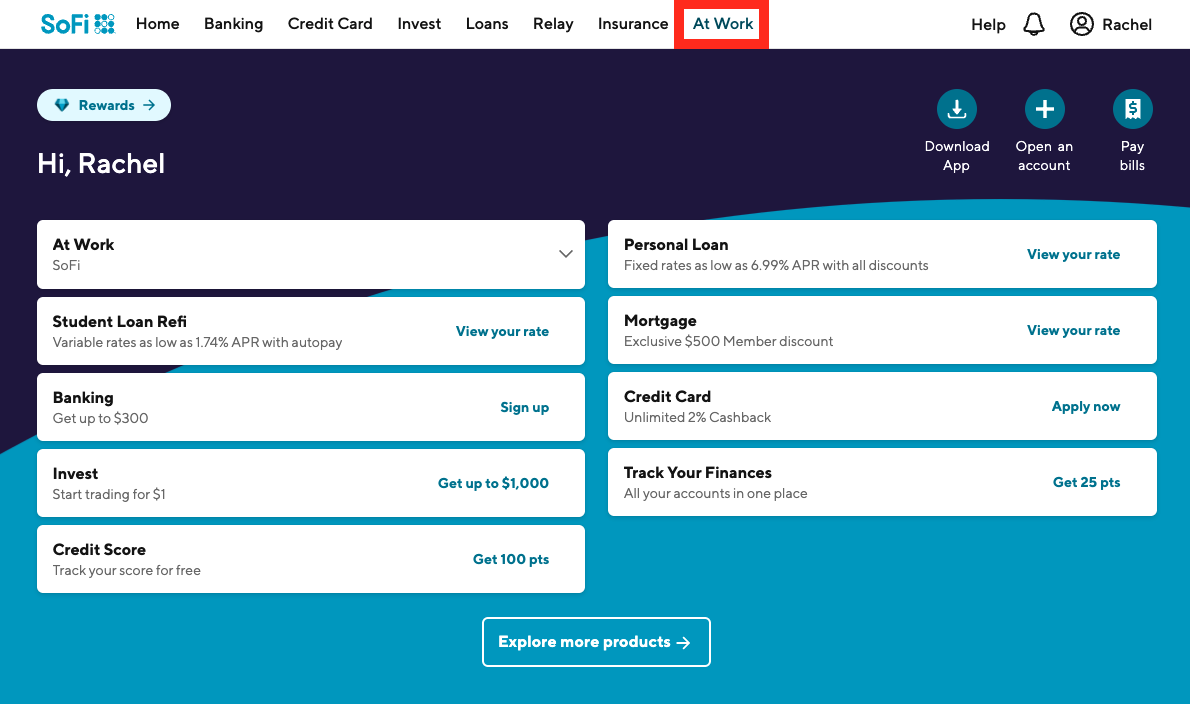 2. Click on the link next to Student Loan Contribution. (This will usually reflect the total contributed amount)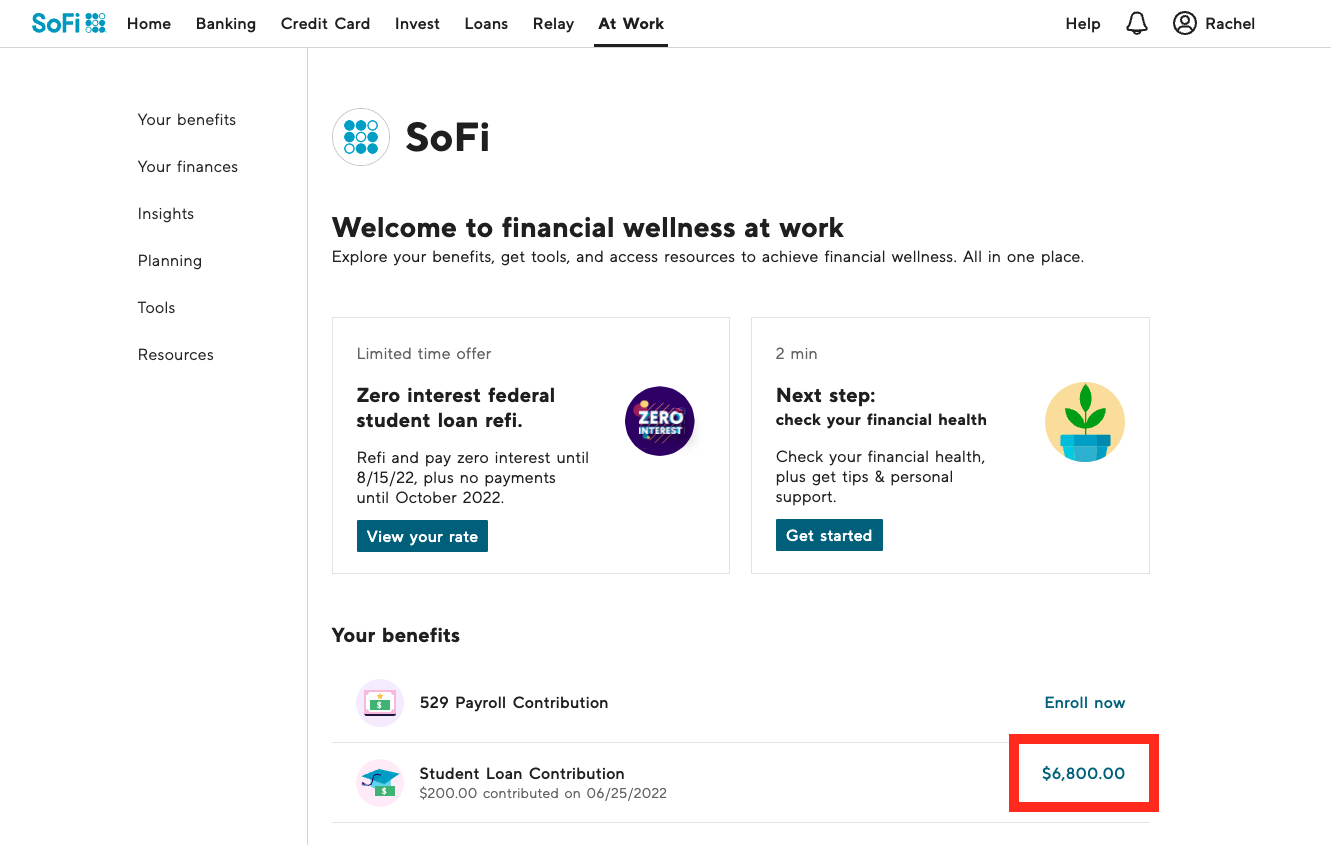 3. Click on Suspend Contributions.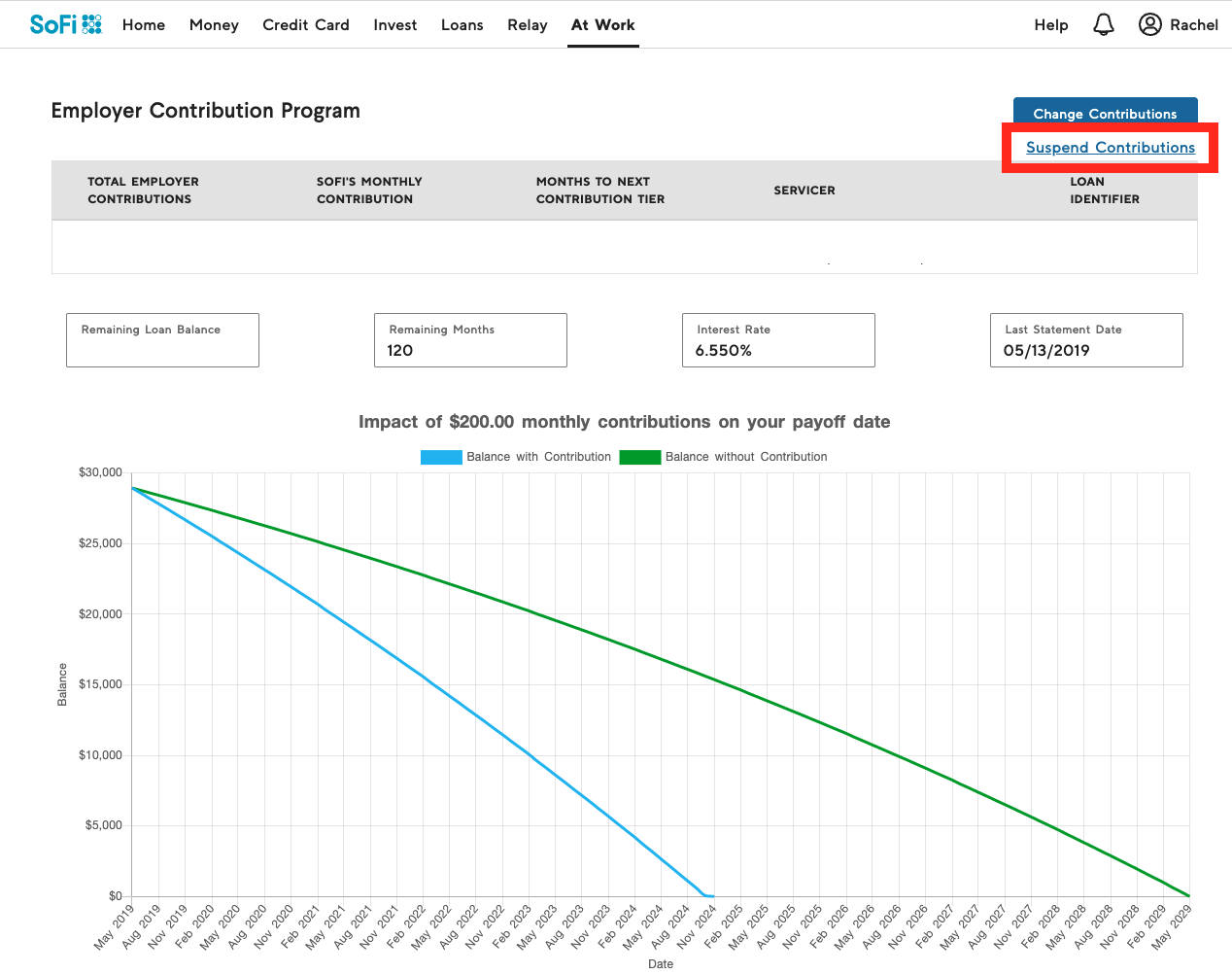 IMPORTANT NOTES!
Please allow up to 1 business day for the update to reflect in the employee's account.

To prevent receiving the month's contribution, the update must occur BEFORE the 10th of the month.

If the suspension occurs after the 10th, you will still receive the funds for that month. Your loan servicer will return the funds back to SoFi, and we will then send the funds back to your employer.