We're so excited you've decided to make the switch and upgrade your account to SoFi Checking and Savings.

The upgrade process is quick and easy! Simply log into your SoFi Money account and click on the Upgrade prompt.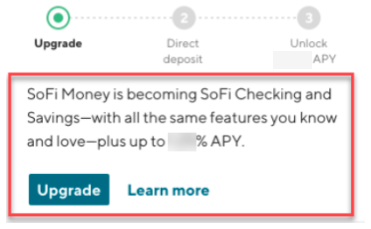 Read and accept the new terms and conditions and you're all done!

Please be aware it may take us a few hours to process your upgrade officially in the background.  However, you can continue to use your account as usual in the meantime.