Please log in to your SoFi profile here and click on the At work tab.
Once you are in the At Work dashboard, click your contribution benefit and you will be directed to your contribution dashboard.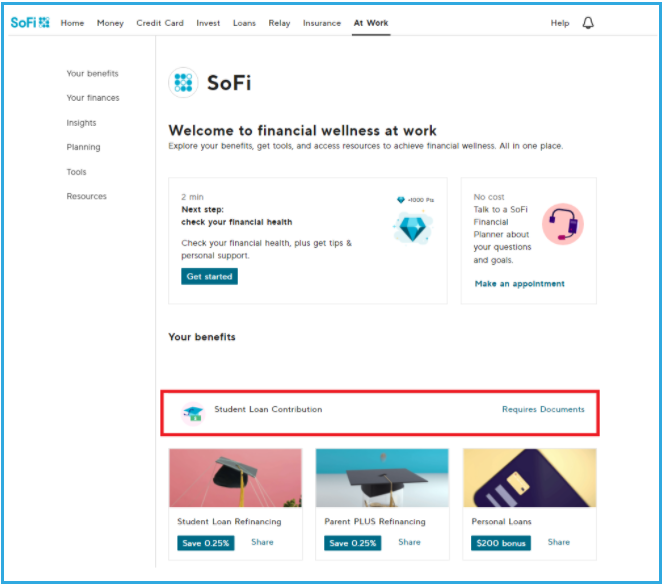 2. Once you are in your contribution dashboard, you will click "Change Contribution" located at the top right of your screen. You will then be guided to sync your loans with Plaid or manually upload your new loan statement.
Read more: How do I sign up for the Student Loan Contribution Program?