No worries! Simply click on the 'Forgot Password?' link from the log-in screen and follow the steps below to set up your new password.
1. Click 'Forgot Password'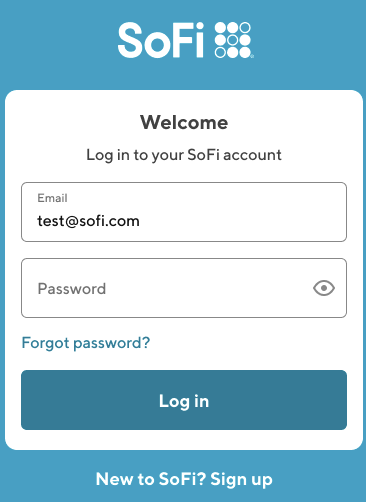 2. Enter your email address and select 'Send Email.'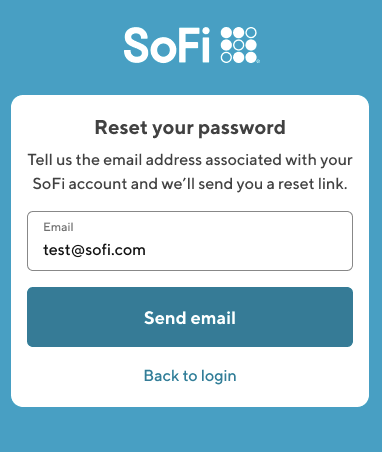 3. You will see a notification stating that A password reset email has been sent.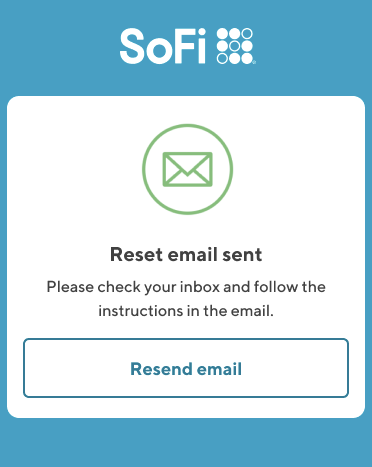 IMPORTANT NOTES!
If you are unable to locate the email in your main inbox, check your Spam/Junk folder as the password reset email can occasionally end up in these types of folders.
Please allow up to 30 minutes to receive the password reset email.
Refrain from clicking the Forgot password? link multiple times as this

will generate multiple emails and you MUST use the most recent email in order to update your password.
4. Once the email is received, open the email and select the 'Reset password' link.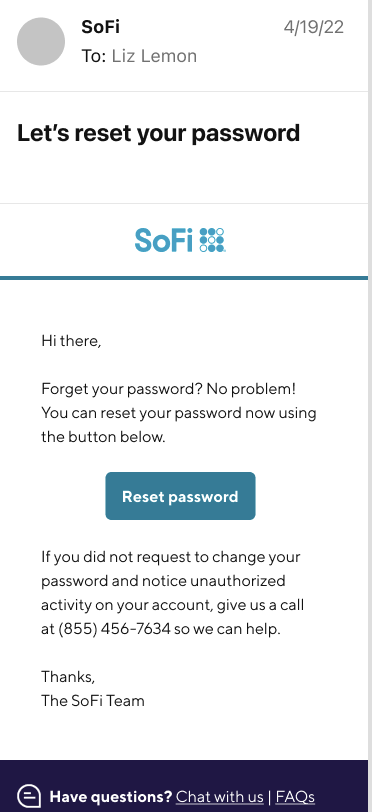 5. Enter and confirm your new password, then click 'Reset Password.'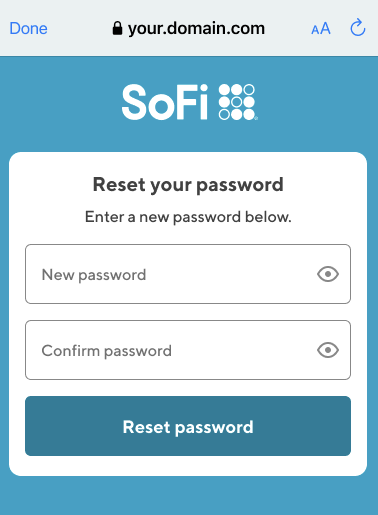 A password with at least 8 characters and at least 3 of the following is required: lowercase, uppercase, numbers, or special characters.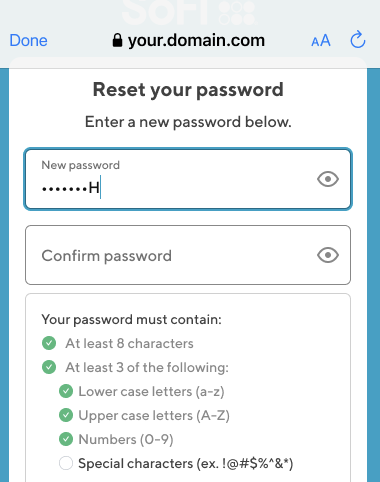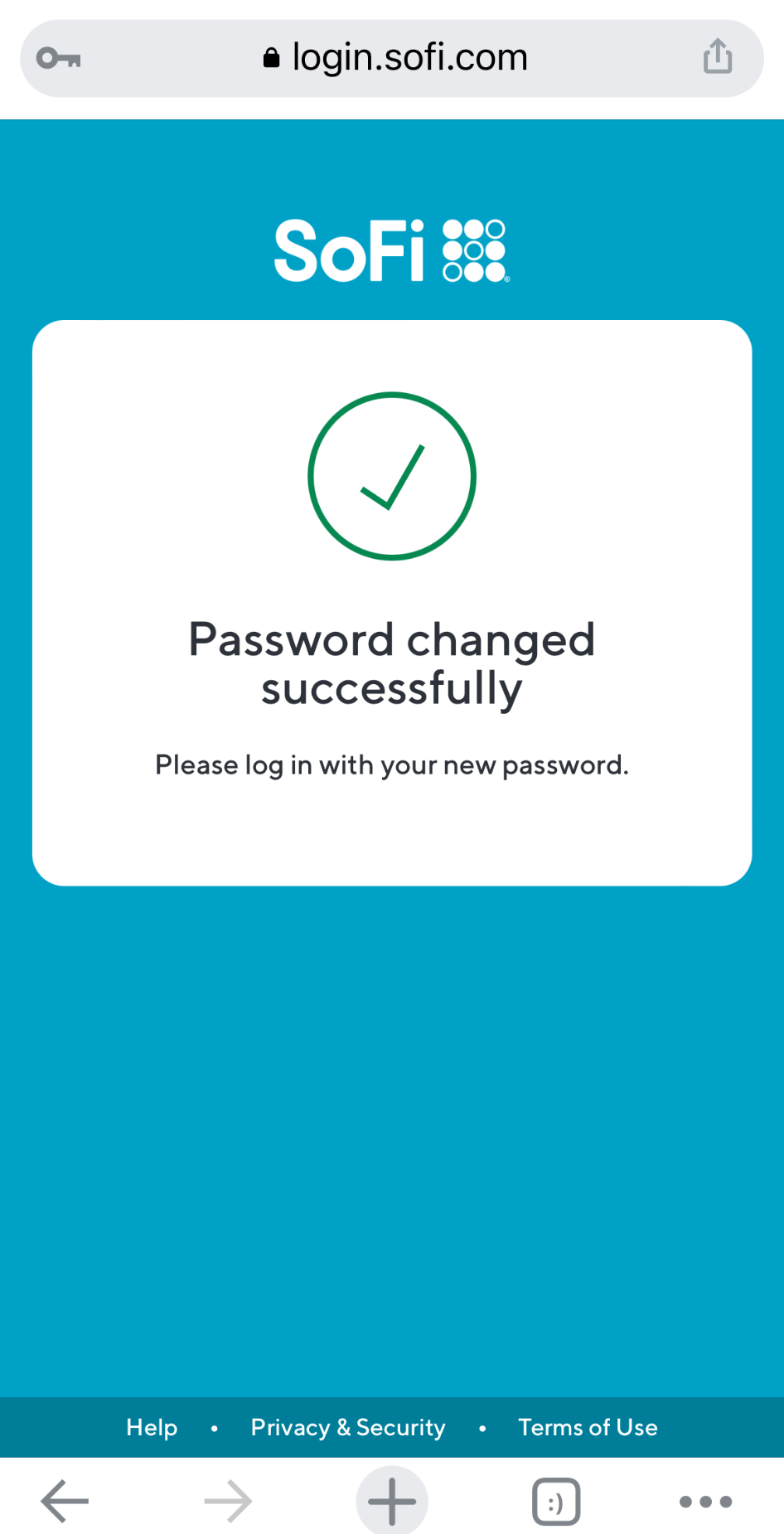 6. To finish the login process, enter the six-digit 2FA security code provided by SoFi either by text, phone, or email.