To participate in IPO investing the following qualifications are the mandatory and minimum eligibility requirements:
You must be a SoFi Member

You must have a SoFi Active Invest account (you may have other Invest accounts with us, however, to actively participate in any IPO offerings with SoFi, you must be able to fund an Active Invest account)

You have a minimum Total Holdings balance $3,000 across all Invest accounts (this is your Total Invest Account balance located on the Invest section of the homepage of the SoFi app. The number represents the cumulative balance of all Invest accounts.)

Investment account balances fluctuate with the increased or decreased value of your holdings due to the movement of the stock market.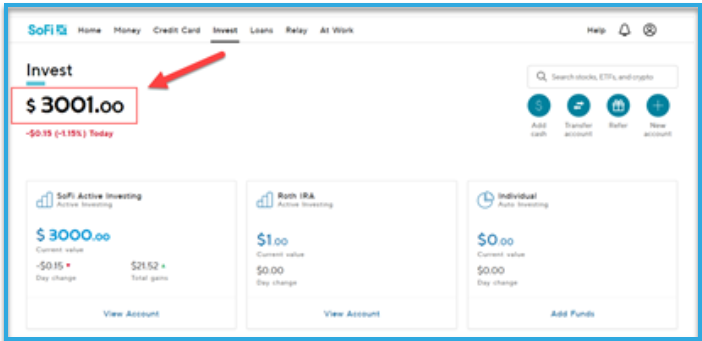 Related Articles
How to open an Active Investing account?
How do I transfer money from my SoFi Money account to my SoFi Invest account?