To remove an incomplete Invest application from your account, you must log on to the SoFi website and access your Invest dashboard.
There will be an "Incomplete Account" product card, that gives you the option to Finish Account or, by clicking the 3 ellipses (dots in the upper right of product card) to "Close Account". (Please Note: You will be able to see the "Incomplete Account" on your mobile app, however, you can only close the account via the desktop/web.)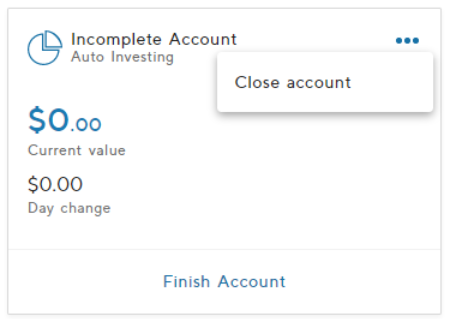 On the next page, you will be prompted to confirm your decision to close the account. Click "Close Account" to complete.