Verifying your email address lets us know that you truly own your email address and allows us to better assist you if you need any support. It also helps us to protect the data you share on SoFi's platform and prevents someone from signing up for a SoFi account with an email they don't have access to.
We encourage you to verify your email as soon as possible to help keep your account secure and to help ensure you continue to receive account communications.


A new user signing up for a SoFi account will be sent a link via email to verify their email address. Simply click the 'Verify my email address' button in your email. You should be all set!

Where will the validation email come from?
This message will come from SoFi <no-reply@r.sofi.com>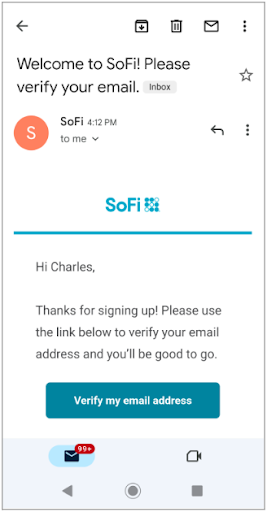 Once verified, you will see the following confirmation screen: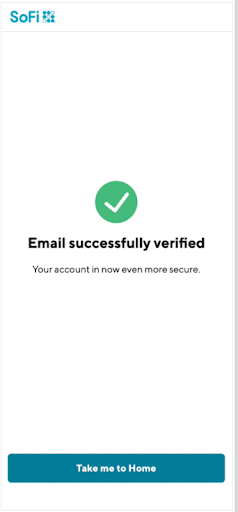 Note: If you receive this verification email but you did not register for an account, please contact us so that we can help!