1. Log into your SoFi Account.
2. Click on your Personal Loan card in your member dashboard.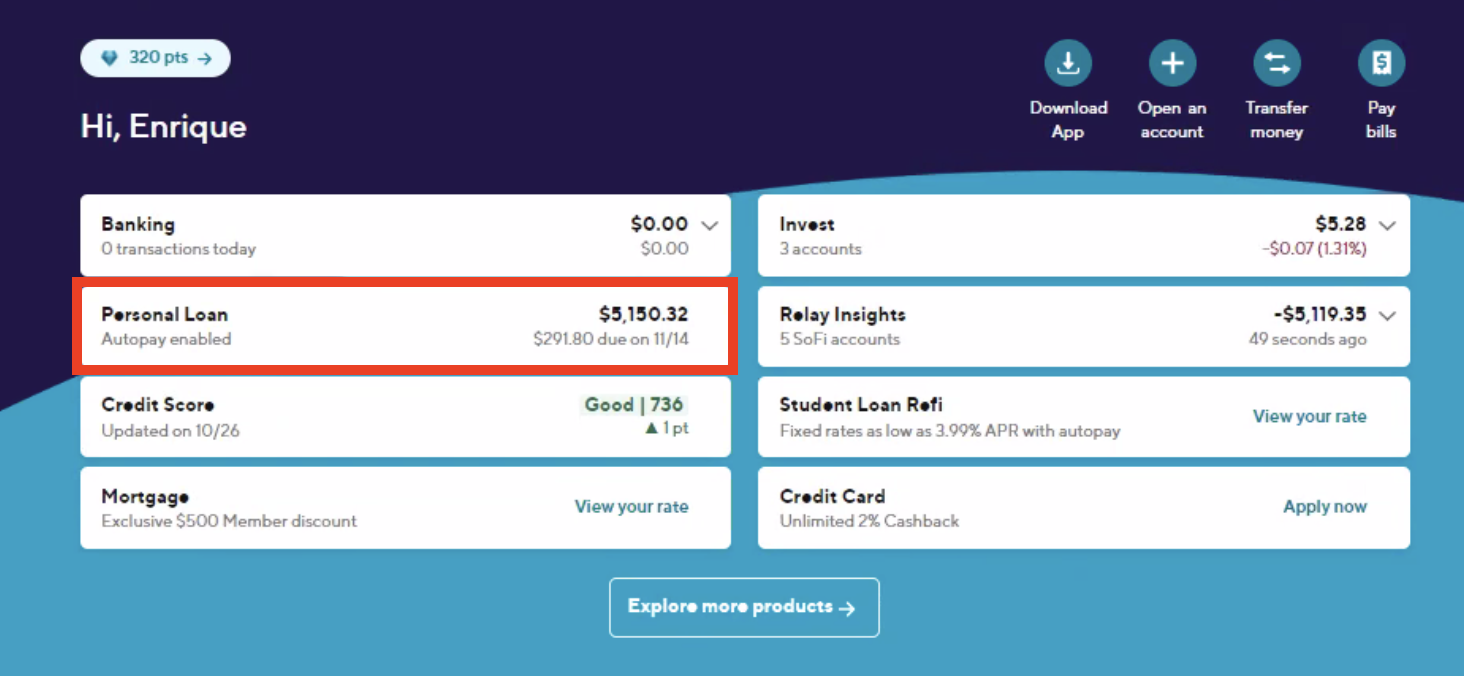 3. Click on Make a 1-Time under the Payment section.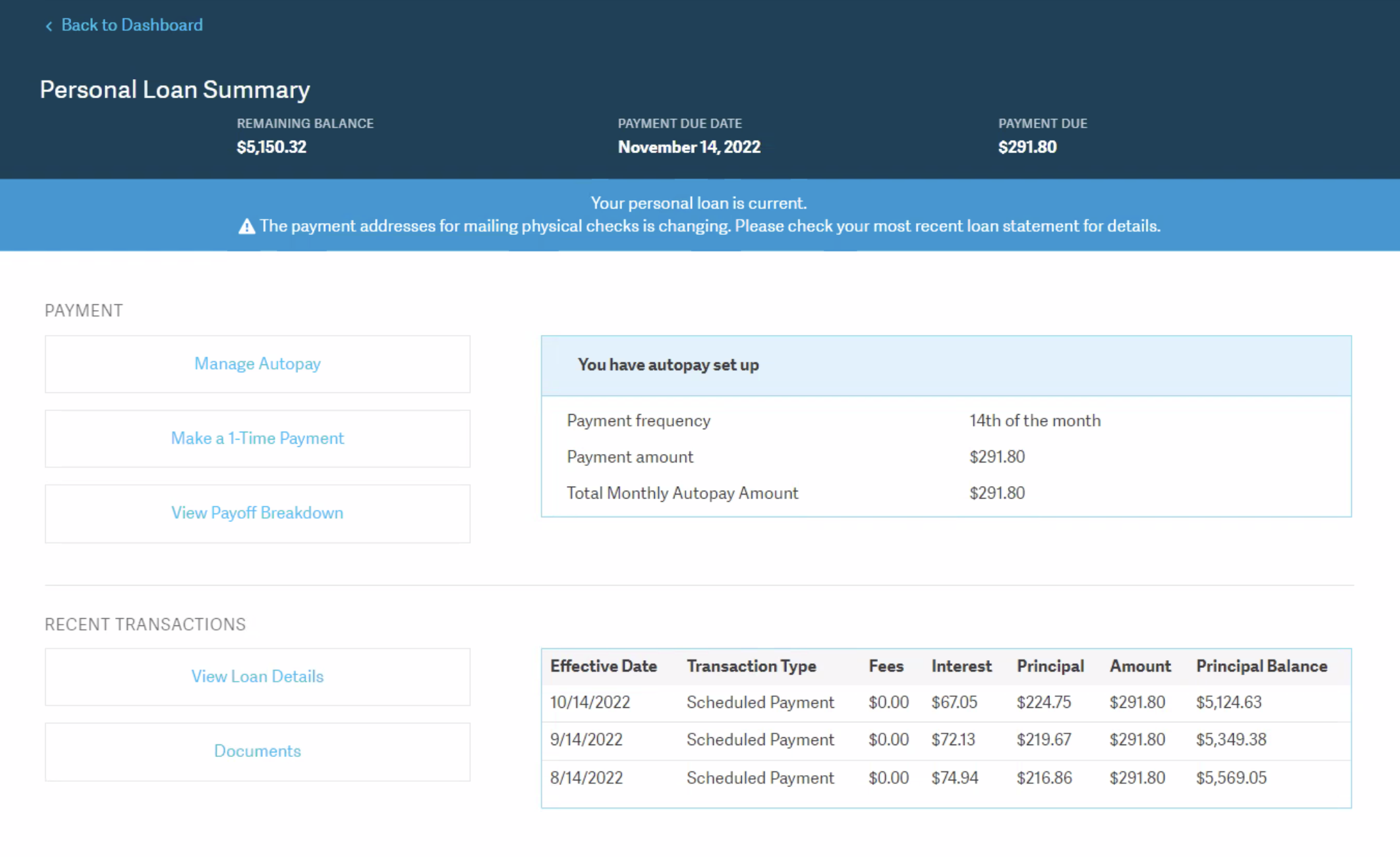 4. Click on the Bank Account drop-down and select Add new bank account.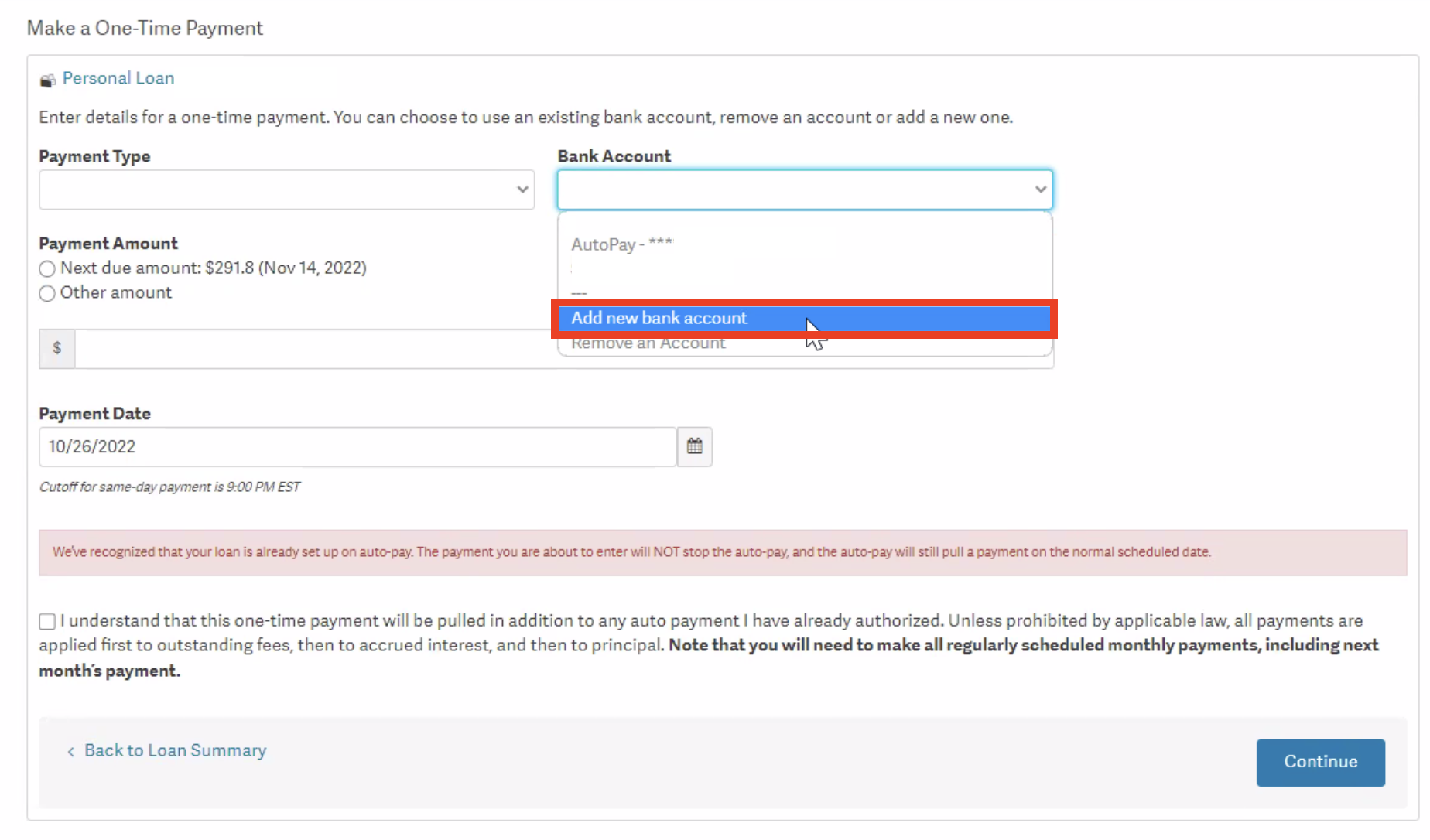 5. Fill in the form with the new account information and click Yes under Do you want to save bank account for other payments?
NOTE! Enter the Account number on the Left text box and the Routing number on the Right text box.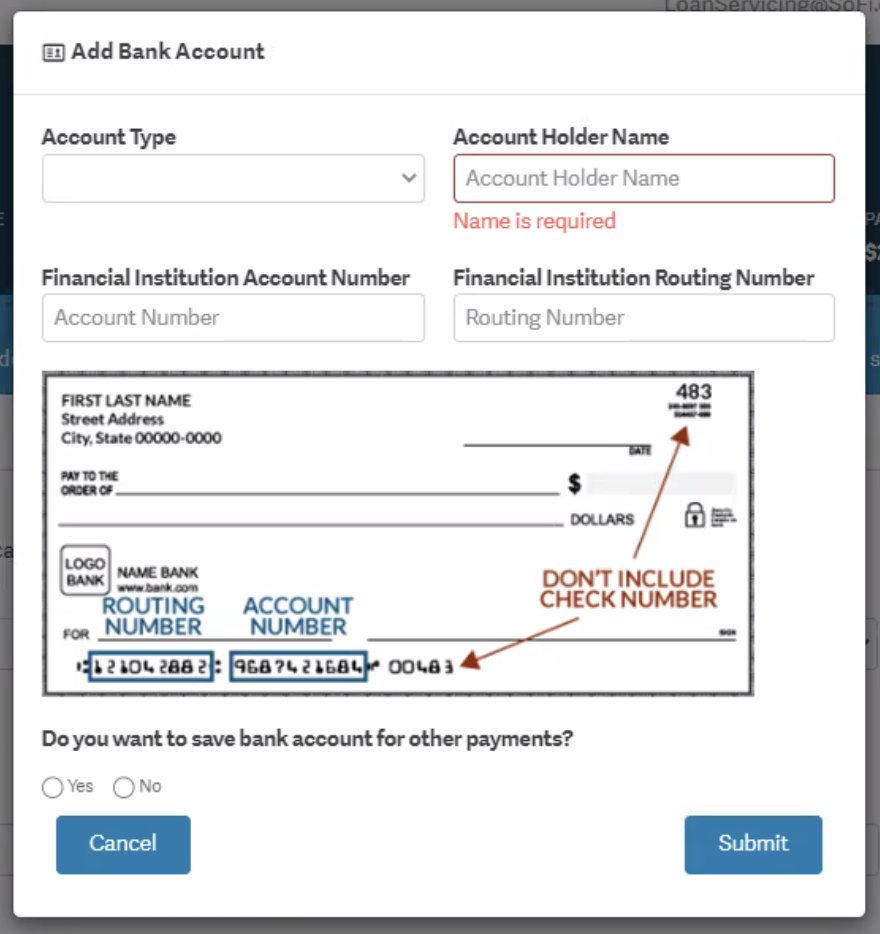 6. Click Submit!
Congrats! You have successfully added a new account!